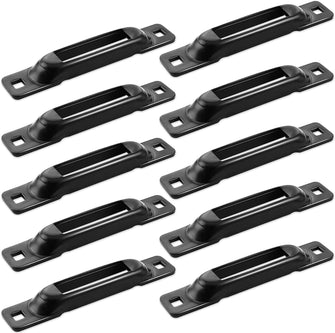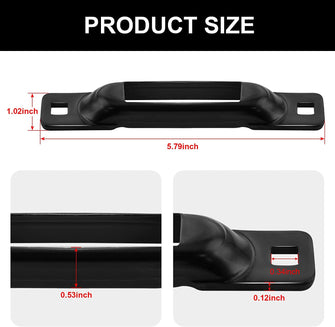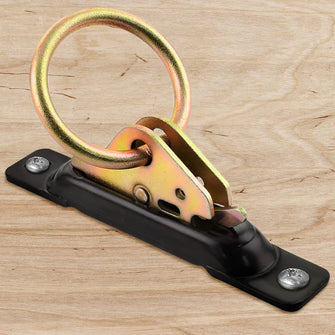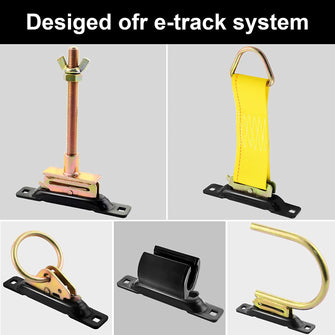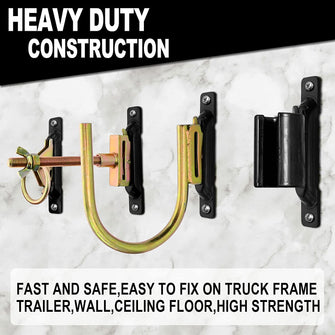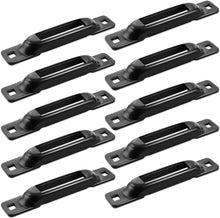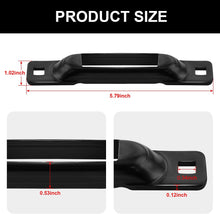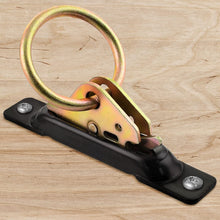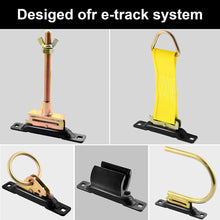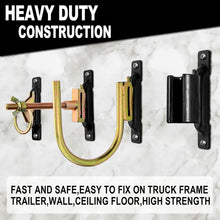 +28 people are viewing this product.
Robbor E-Track Single Slot 10 Pack 3.5mm Heavy Duty Steel E-Track Single Anchors with 1,000 lbs Working Load Limit and 3,000 Lbs BS Compatible with All E-Track Accessories E Track Single Rail
This 5-3/4" long and 1" wide E-Track Anchor is made of 3.5 mm steel with Black Powder Coating to Resist Rust That will be Working in Hardly Environment for Years to Give you Durable and Safety Experience It has a break strength of 3,000 lb. and a working load limit...
This 5-3/4" long and 1" wide E-Track Anchor is made of 3.5 mm steel with Black Powder Coating to Resist Rust That will be Working in Hardly Environment for Years to Give you Durable and Safety Experience

It has a break strength of 3,000 lb. and a working load limit of 1,000 lb. Compatible with all E-Track accessories. This Single E-track anchor to Give You a Reliable tie-down point anywhere on your trailer or truck bed

This Single E-Track Anchor Also Can be worked to the Wall or Floor of You Trailer, or You can Add them to the Ceiling for Overhead Storage of Ladders or other Long Loads

Square mounting holes allow one-person installation to give your fast and simply experience

Add Robbor tie-down point wherever you need one. This E-Track Slot serves as a reliable anchor point for E-Track straps and tie-downs. Limit 3 Years Warranty
This 5-3/4" long and 1" wide E-Track Anchor is made of 3.5 mm steel with Black Powder Coating to Resist Rust That will be Working in Hardly Environment for Years to Give you Durable and Safety Experience .It has a break strength of 3,000 lb. and a working load limit of 1,000 lb. Compatible with all E-Track accessories. It will be the Perfect way to Anchor E-Track Straps in Where You Need It ,That May be On Pickups , Trucks, Trailers , Racks, Walls, Ceilings, Floors and More.

Features:

Single E -Track Anchor will be Compatible with all E-Track accessories

This Single E-Track Slot Can be recessed into floors or walls for smooth finish

Can be Adding to the ceiling for overhead storage of ladders or other long loads

Easy and Fast Installation

Durable and long lasting