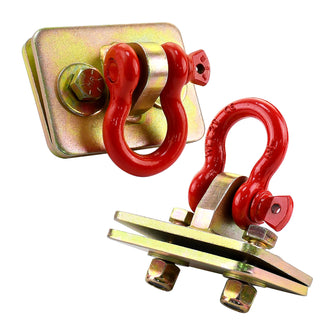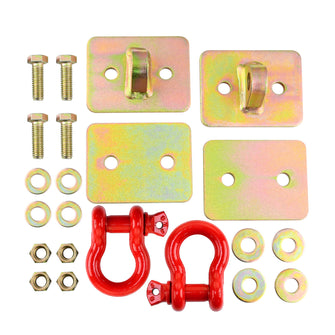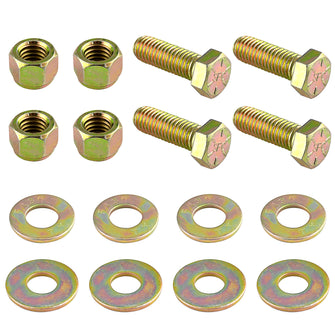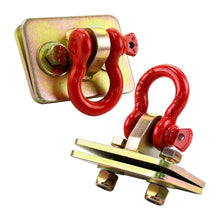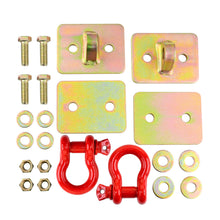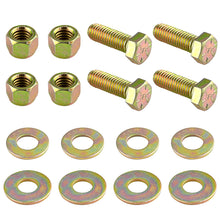 +13 people are viewing this product.
Robbor Bolt On Clevis Mount Backer Plate and 1/2in Shackle - Complete Hardware Included
This clevis Mount is an industry standard Heavy Duty Design Comes with 1/2 inch Shackle and completed Hardware including Grade 8 Galvanized Bolts with Washers and Nylon Lock Nut .You can work them together or you can pick up these 2 pcs 1/2 inch D ring Shackle for other purpose. Its 1/2...
This clevis Mount is an industry standard Heavy Duty Design Comes with 1/2 inch Shackle and completed Hardware including Grade 8 Galvanized Bolts with Washers and Nylon Lock Nut .You can work them together or you can pick up these 2 pcs 1/2 inch D ring Shackle for other purpose. Its 1/2 inch size, Hot Dip Galvanized Screw Pin Anchor Shackle. Red powder coated. Working Load Limit: 2 ton. Threaded shaft for easy installation - can be mounted on any tow point location

Features
Pad Eye is Weld-on
Backer Plate Dimension 1/4" Thick 4.25inch Length x 3.25inch Width
Mount is Zinc Chromate Plated
1/2 inch Red Chrome ,Power coated Gloss Red finish
Every Mount Includes 1/2" x 1-1/2" Grade 8 Galvanized Bolts with Washers and Nylon Lock Nut
| | |
| --- | --- |
| MPN | RB-GH21S |
| Type | Bolt on Clevis Mount |
| Material | Forged Steel |
| Surface Finish | Zinc Chromate Plated |
| Plate Thick | 1/4inch |
| Plate Dimension | 4.25" x 3.25" |
| Shackle | 1/2 inch |
| Bolt | 1-1/2 INCH Grade 8 |
| Pad Eye | weld-on the plate |
| Hardware | Yes |